Corion Biotech S.r.l is an innovative Start Up founded in December 2012 as an Academic Spin-off of the University of Turin, Italy.
We are committed to develop innovative therapeutic solutions for Women's health. Our projects originate from over 2 decades of translational research in the fields of human pregnancy physio-pathology and women's health by the University of Turin's group headed by Tullia Todros and Alessandro Rolfo.
Our team as a record of more than 300 publications in international indexed medical-scientific journals in the field of Obstetrics & Gynaecology.
Founder & CEO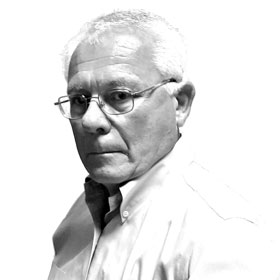 Ing. Carlo Cavallero
Carlo Cavallero, graduated in Chemical Engineering at Politecnico of Turin (Italy) and holds a Master of Business Administration –MBA from SDA Bocconi (Italy). Carlo began his professional career in Montefluos (Montedison group) as a process engineer with numerous experiences in Italy and Japan (Asahi Glass JV) specifically in the predelivery and start up of new plants. Next, he developed unique skills in Marketing and Operational and Strategic Planning working for companies as Gilardini/Magneti Marelli CNH and New Holland Industrial. From 2004 to 2007 he held the position of Chairman of the World Trade Commission of the CECE (European trade association) while in 2009 he began a collaboration with the University of Turin both as Lecturer in Research, Technology, Innovation at the Doctoral School. Since 2012, Carlo is co-founder and CEO of Corion Biotech S.r.l.
Founder & CMO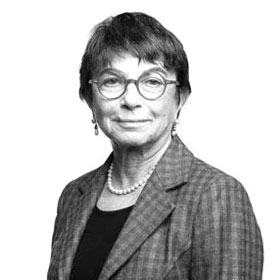 Dr. Tullia Todros
Tullia Todros, MD and Full Professor in Obstetrics & Gynaecology at the University of Turin (Italy), was the  Director of Gynaecology & Obstetrics 2U Unit at "Città della Salute e della Scienza – S.Anna Hospital" in Turin (Italy), the biggest center for fetal-maternal and neonatal medicine in Europe. She has 30+ years of clinical and scientific experience in Fetal-Maternal Medicine, Preeclampsia and Pregnancy-related disorders. She is Author and Co-Author of more than 200 clinical-scientific publications in international indexed high impact peer-review journals. In 2012, Tullia co-founded Corion Biotech S.r.l. She is Chief Medical Officer and former President of the Company.
Founder & CSO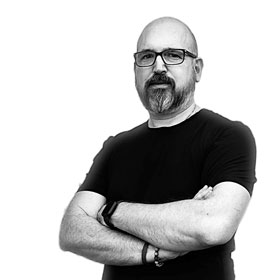 Dr. Alessandro Rolfo
Alessandro Rolfo, Doctor in Medical Biotechnology with a PhD in Clinical Sciences and Human Reproduction at the University of Turin (Italy), is Assistant Professor in Obstetrics & Gynaecology at the Dept. Of Surgical Sciences of the University of Turin (Italy). Alessandro has 20+ years of experience in pregnancy physiopathology, physiopathological human placentation, fetal-maternal medicine and placenta-derived mesenchymal stem cells applications for women's health. Since 2012, Alessandro is co-founder and Chief Scientific Officer of Corion Biotech S.r.l.
Project Manager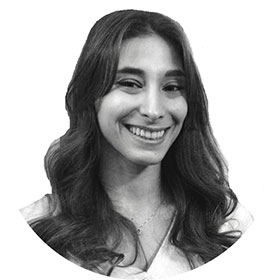 Dr. Marlisa Gatto
Marlisa Gatto, graduated as Medical Biotechnologist at the University of Eastern Piedmont, Novara (Italy).
She worked in the Reproductive Medicine field and after two years of experience in translational research in pregnancy physiopathology and Preeclampsia, she joined Corion Biotech's team as Project Manager.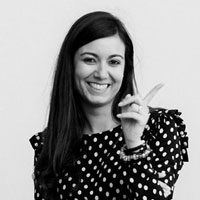 Dr. Anna Maria Nuzzo
Anna Maria Nuzzo, graduated in Molecular Biotechnology with a PhD in Biomedical Sciences and Oncology at the University of Turin (Italy), is a Research Fellow at the Department of Surgical Sciences of the University of Turin (Italy) with 10+ years of experience in therapeutic applications of Placenta-derived Mesenchymal Stromal Cells. She has a unique scientific and methodological expertise in pregnancy physiopathology investigation (Preeclampsia, Fetal Growth Restriction), in-vitro and in-vivo modeling of placenta-related disorders gained by working at the University of Turin (Italy) and the University of Cambridge (UK).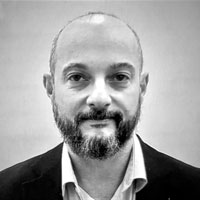 Dr. Guido Sabatella
Guido Sabatella, MD with 15+ years of experience in Medical Affairs roles across different therapeutic areas in pharma and biotech companies both at affiliate and global headquarters level. He launched new and innovative therapies for diverse diseases (Multiple Sclerosis, Cystic Fibrosis, Neuro Myelitis Optica). Guido enjoys defining the strategic directives as well as leading groups of high skilled professionals to successful medical management of drugs. More recently, he has started to lead Global Program Teams at Alexion Pharmaceuticals Inc. widening his leadership experience.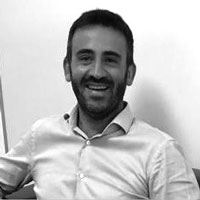 Dr. Francesco De Palo
Francesco De Palo is a Chemist with a European Master in Radiopharmacy at Istituto Europeo di Oncologia (IEO – Milan, Italy) and a Master in Business and Administration at University of Turin (Italy).
He covers the position of Plant Director at Advanced Accelerator Applications (Novartis Company) where he coordinates manufacturing, supply chain, MST and HSE site activities to guarantee business continuity, expansion and site projects. He has an experience of 10+ years in coordinating and supervising pharma development and Quality Control according to CGMPs for European and US markets and in managing manufacturing and distribution operations for Italian manufacturing facilities.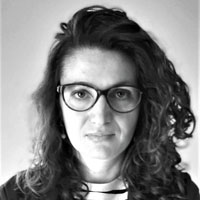 Dr. Marianna Sabetta
Marianna Sabetta, Molecular Biotechnologist (University of Turin – Italy), covered the function of Quality Assurance Manager and Country Quality Head at Advanced Accelerator Applications coordinating the quality system of the company in three Italian production sites and assuring the compliance with cGMP regulation and corporate guidelines.
Since 2020 she holds the position of Preclinical and Product Development Quality Lead at corporate/global level managing critical quality issues, providing quality assistance in manufacturing and validation efforts following tech transfers assuring an adequate compliance and quality level of all tech transfer project-related GMP-activities.